Golden Eyes
Comments 121, Favourited 17 times, viewed 797 times. Sales 7.
The Two Eyes of London, Golden Eye, London Eye and Big Ben.
Camera Nikon D700 with 24-120mm Lense.
I'm always open to new and creative ideas for my images and artwork. Please make suggestions…
Just click the images below to purchase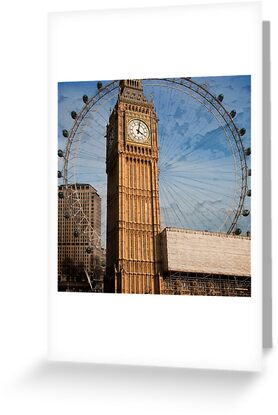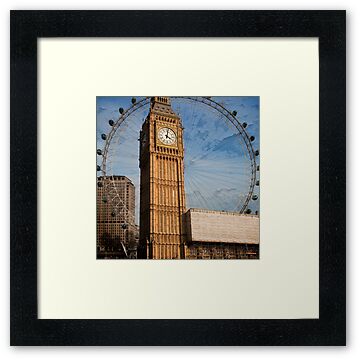 Photo Manipulation Big Ben was cut out in PS4, copied and pasted into a new layers on the London Eye background. The Layers blended and a texture applied, overlay mode, some of the texture erased on the face of Big Ben, dodging and burning, vignette applied. Simples really:-)
A plain version of the same image.

More Images of London Just click the one you like to visit. I love getting comments:-) Don.