Blue Moon Tower Bridge London UK
Original Picture was captured with Nikon D700 and 24-120mm Lense.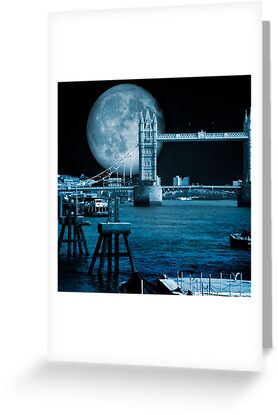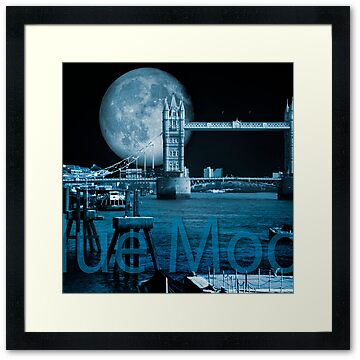 Photo Manipulations Bridge cut out new background applied silid colour fill layer, gradient fill, and a vignette added.
Moon cut out copied and pasted into image on a separate layer. soft brush eraser to remove dark halo..
Toning with four tones of blue from dark to almost white.
Layers merged, a new vignette selection, then more burning.. Somples Really:-)
Moon courtesy of DPMag.
My original attempt {Below} was a bit rushed, but now it's been polished up quite a bit:-)

London Eye with Video {Click Below}