Hamleys Toy Store in London UK is celebrating it's 250th Birthday.
Imagine that, a toy shop with the same name trading for two hundred and fifty years? Awesome.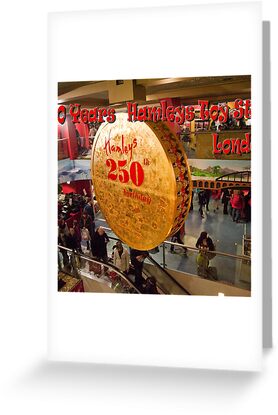 Whenever we've come to London with our kids we've always made a special trip to Hamleys. It's an expensive shop so bring a large wallet:-) or just get something small as a momento. That's what we always did.
I loved the big spinning drum in the centre of the store.
Camera. Nikon 700 with 24-120mm Lense.
Photo Manipulation Pen tool selections of the drum to increase saturation and levels tweek, pen tool selections of the boy to brighten and saturate. Text layers. Overall levels tweek… Simples really:-)