The Statue of Eros: Piccadily Circus, London, UK
The Stature and Fountain are actually called The Angle of Christian Charity.
Camera Nikon D700 with 24-120mm Lense.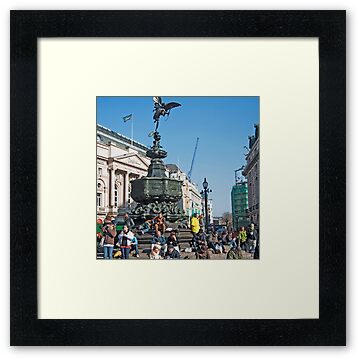 Crowds at the Statue of Eros are always fascinating. Check out the detail capture by clicking the image below and going to full screen. It's amazing what they are all doing.

More Images of London Just click on the little thumbnails for the one you'd like to visit. I love getting comments:-) Don.