This image is very popular 8 Sales, 276 Comments, Favourited 60 times, viewed 2686 times.
Don's Photography Blog

More Images of London Just click the one you like to visit. I love getting comments:-) Don.






















The London Eye at Night Captured in the middle of the night / early morning to some.
Camera Nikon D700 with 24-120mm Lense. ISO 200, f/16.0, 10 sec exposure. Focal length 90mm.
Levels adjustment only, no cropping, as is from camera.
The London Eye
One of my favourite places to go and spend time taking photographs is the centre of London along the banks of the river Thames. The Eye always is attractive when it's dark.
It is also one of the most visited tourist attractions in the world. The largest ferris wheel with viewing capsules. It's also great fun and though the lines of people waiting for a ride are always snaking and long, it really doesn't take much time to get to the front and board the Eye. It never stops or slows down, just keeps crawling around forever on it's circular journey.
Amazing, fun, fantastic views so don't forget to take your camera along with you. You'll love it.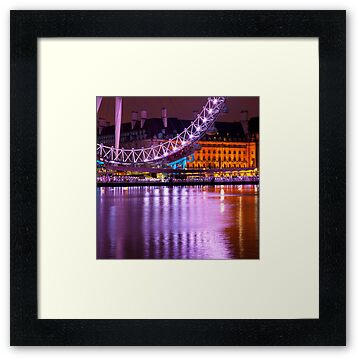 You may also like to visit Just click the pictures:-)

The Houses of Parliament at Night