A Light Unto My Path My Magical Place
Captured in Plymbridge Woods Dartmoor.
Dartmoor National Park.
Run by the National Trust.
Camera: Nikon D40x 18-55mm Kit Lense.
One of my most favourited works Stats Sept 2nd 2011.
101 Favourits, 2621 Views and 391 Comments, Sales 6.
Sold a Framed Print on 4th May 2010.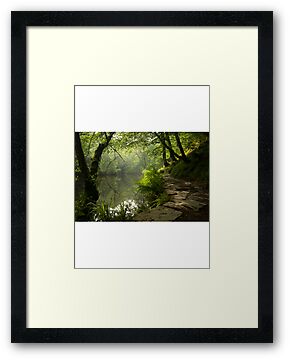 Recently Featured in
2nd Sept 2011. Cee's Pathway Group


1st Sept 2011. The Scenery Group



1st Sept 2011 Absolute Clarity Group.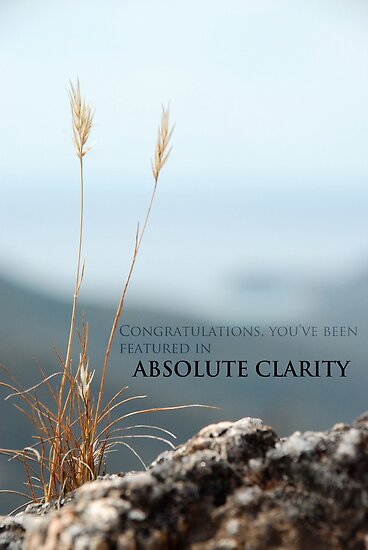 A Light Unto Our Path I've walked along the pathway of this river in Devon soooo many times. Sometime when perplexed or downhearted I walk and pray at the same time. I'd chat to the Creator of all things, the Lord Jesus Christ, and more often than not, I'd find the answers I was looking for. He sheds just enough light on our pathway that we'll know the way forward. That's why I've called this image, A Light Unto My Path.
A Place Called Home Though I come from Scotland, I'm most at home on the riverbank. I just love places like this in Devon UK, where you can walk peacefully along, listening to the birds and the rippling of the water, the magical light as it streams through the leaves and lights just a small portion of your pathway. Amazing sounds and smells too, especially after rain on a warm day. So earthy…. Yes, I feel at home along the riverbank:-)
Sold A Card on Wed 22nd of April 2009. After an operation to remove skin cancer from my forehead. Ouch! that was really painful, but the sale brought a smile to my face, and that hurt again:-) LOL. Thanks to the kind person who purchased it. If you let me know, I'll put a link in here. Bless you whoever you are. Regards, Don.
Captured in Plymbridge Woods Dartmoor, near Plymouth, Devon.

This picture is one is a series looking at light and shade. I love the way the light shines on the pathway by the riverside and in the distant trees. It reminded me of how God directs us through life, He chooses not to illuminate the whole of our lives, but to direct us little by little bit by bit, so that our trust in in Him alone. The verse of Scripture that sprang to mind was, "Thy Word is a lamp unto my feet, and a light unto my path". You can trust God's Word to guide you through life.
Hope you enjoy; A Light unto my path.