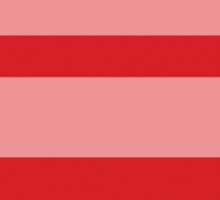 Equal Love #1 as a sticker
2 – http://www.redbubble.com/people/domadart/works/...
Another option (My Fav)
This is a cause very close to my heart and one that anyone with a conscience should support! If you have seen this symbol all over Facebook and Twitter this is why:
The Human Rights Campaign, which advocates equal rights for lesbian, gay, bisexual and trans-gender people, has been promoting an image of a pink equal sign over a red background in lieu of its blue-and-yellow logo to mobilize supporters online as the Supreme Court begins hearings on gay marriage today in Washington.
26th March 2013
Read more: http://newsfeed.time.com/2013/03/26/what-is-the...