Tumultuous AND Tranquil
Love and Peace wishes for the new year!
Looking east over the Port Alexander point (the natural rock peninsula that creates and protects our harbor) across Chatham Strait. You can just make out the distant mountains of Kuiu Island on the left.
It's dreary, wet, and cold outside but I'm warm 'n cozy inside and loving my new software!
This image had always caught my eye but this new Nik HDR Efex really brought it to life!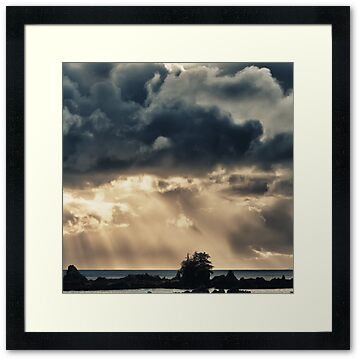 Port Alexander ~ Baranof Island ~ SE Alaska
D200 Nikkor 18-200mm Lens
95mm 1/500 f/11 ISO 100
5 exposures from 1 RAW
Nik HDR Efex Pro