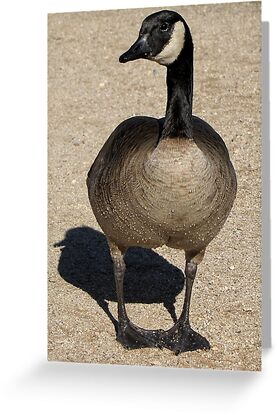 Kennedy Lake
Tucson, Arizona
Canon Powershot SX10IS
12-19-2010
A rare sight for us Arizonans!
Canada Goose
Canada Goose is a common breeder from the interior of Canada and Alaska south through most of the U.S., nesting near wetlands of many sort, even in urban settings. It winters on farmland, wetlands and on golf courses.
None migratory populations in suburban areas are introduced in large flocks. Aberrant individuals with white flecking are often seen.
VOICE a familiar honk delivered singly or in accented pairs; hissing at nest.
INTERESTING FACTS
At least 11 subspecies of Canada Goose have been recognized and as of 2004 some of the smaller subspecies were designated their own species—the Cackling Goose.
While their eggs are incubating females lose their flight feathers, so they cannot fly until after their eggs hatch.
Researchers have identified about 13 different calls from Canada Geese. These vary including loud greeting/alarm calls and soft sounds from feeding geese.
A group of geese has many collective nouns, including a "blizzard", "chevron", "knot", "plump", and "string" of geese.