Kimberly P-Chadwick's Fan Page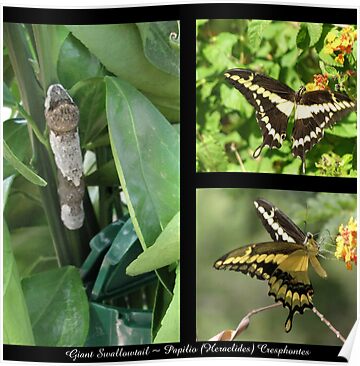 A few educational tools I have been working on!
Giant Swallowtail
Giant Swallowtails are common garden visitors in low deserts cities such as El Centro, Yuma and Phoenix. They are usually near the citrus trees that host "orange dogs", a common name for their caterpillars, which look like moving bird droppings. Their chrysalids are a shade of tan, brown and green, blending with the leaves and stems of citrus trees.
Giant Swallowtails are, as the name suggests, quite large in wingspan. Adults are fond of lantana fowers and zinnias both common in city gardens.
Commonly seen in the west, less commonly northward and eastward. Flight is March through November