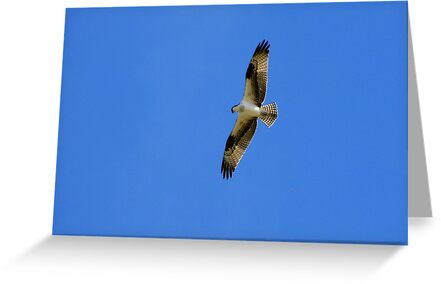 Seen flying over Gene C. Reid Park ~ Lake/Pond Area while on a Photo jaunt with Sherry Punt.
Tucson, Arizona
Canon Powershot SX10IS
Osprey
Once threatened with extirpation by DDT in North America, Osprey is now a familiar sight on
lakes, bays and rivers. Their huge stick nests are conspicuous on buoys, channel markers and
large trees.
Osprey (called fish hawks) hunts by hovering over the water, then plunging down to grasp fish
with open talons lined with spicules (barbs). In fall migration hundreds can be seen passing
hawkwatch sites en route to wintering areas.
VOICE Piercing whistled notes, heard mostly
around nest.
INTERESTING FACTS
The Osprey, Pandion haliaetus–whose species name is derived from the Greek 'hals' (salt or sea) and 'aetos,' or eagle–is the only bird of prey that feeds exclusively on live fish.
Live fish account for about 99% of their diet. Barbed pads on the soles of its feet help it grip slippery fish. When an Osprey takes a large fish to its nest, it carries the fish headfirst to make it as aerodynamic as possible.
Their outer toe is reversible so that it can grasp with three toes forward and one toe backward or with two forward and two backward, which provides a more stable grip in flight.
Their eggs do not hatch all at once, but instead the first chick hatches out up to five days before the last one.