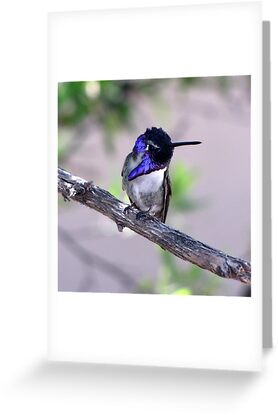 11-06-10 *FEATURED in Hummingbirds of the World
11-11-10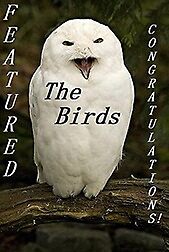 Arizona-Sonoran Desert Museum
Canon Powershot SX10IS
*
Costa's Hummingbird
With its iridescent violet crown and flared violet gorget, the male Costa's is a stunning sight. While some desert species nest during the nourishing monsoon rains of July, the Costa's nest in the cooler month's of February and March, provided lowers and insects are plentiful; it and the related Anna's may be the only hummingbirds seen in the deserts at this season.
INTERESTING FACTS
The Costa's Hummingbird was named after French nobleman Louis Marie Pantaleon Costa, Marquis de Beauregard.
A group of hummingbirds has many collective nouns, including a "bouquet", "glittering", "hover", "shimmer", and "tune" of hummingbirds.
VOICE Call is a rich ringing, sparrowlike tsit