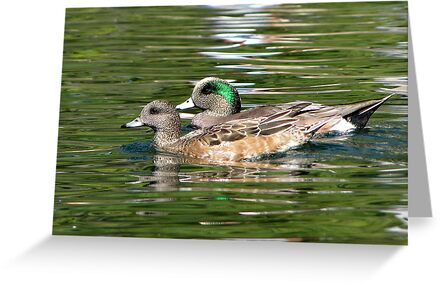 Tucson, Arizona
Canon Powershot Sx10IS
American Wigeon
The widespread American Wigeon nests near small lakes and marches in open and semi-open habitats.In winter they are found on freshwater lakes and brackish estuaries, and saltwater bays with aquatic vegetation.
Wigeons often feed around diving ducks and swans , stealing plants those species bring to the surface.
VOICE Male: a wheezy, piping, 2-3 syllab;e whistle. Female: a low growling grrrrr : also a quack.