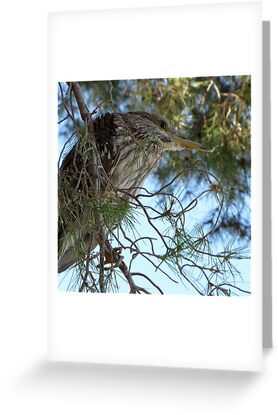 Tucson, Arizona
Canon Powershot SX10IS
Black-crowned Night Heron
Though widespread in wetlands habitats, the retiring, nocturnal Black-crowned night heron is observed less often than diurnal herons and egrets. night herons forage mostly between dusk and dawn but will also take prey during the day. Night herons are omnivores even taking small nestlings of other birds, During the day, it roosts communally or singly in dense vegetation, where it can often be observed closely.
VOICE Alarm and flight calls an abrubt wok!