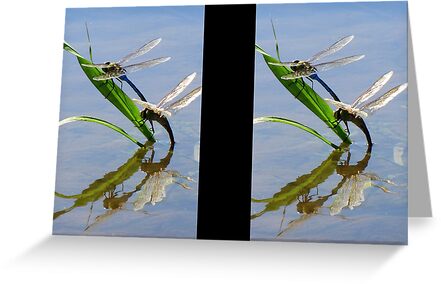 Taken in Marana Az using a Canon Powershot SX10IS.
Flight Season Jan.15 – Dec.26
Distribution Throughout the Region
Common Green Darner is the most widespread and most frequently seen large dragonfly in the U.S.
In the Southwest, it may be encountered at nearly any body of flowing or still water, including backyard lily ponds, desert springs, cattle ponds, etc. this species often overnights on tall grasses, and an early morning stroll in a grassy lake edge may reveal their presence as they flush from your footsteps.