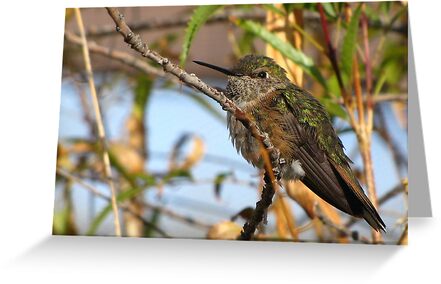 10-3-10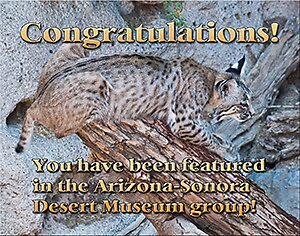 Taken Arizona-Sonoran Desert Museum
using a Canon Powershot SX10IS
I will first say that I am not 100% sure that this is what the title says. I will admit that the Hummingbirds give me a run for my money are are tough for me, so if anyone has a better guess, I am all ears!
This familiar garden hummer is preset in virtually every lowland and foothill habitat west of the Sierra Nevada and Cascades and is found in southern Arizona, where it is expanding eastward. It is a permanent resident through most of its range, with modest movements towards the coasts and mountain meadows in the heat of the summer. I winter males court females with daredevil dives from high in the air and pendulum-lik swaying in midair.
VOICE Call a high, short tsit!