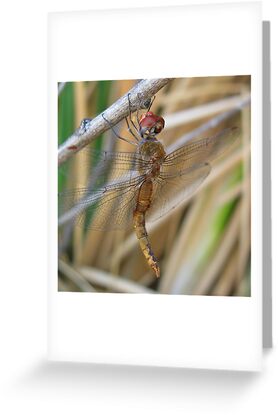 Taken in Tucson, AZ using a Canon Powershot SX110IS
Wandering Gliders are referred to as "rainpool gliders" becasue they habitually seek temporary water in which to lay their eggs. The benefit to species that lay their eggs in temporary water is that such habitats don't often support predatory fishes that threaten their eggs. Besides pools of rainwater, eggs may be laid in irrigated fields, roadside ditches, well-watered lawns, etc.
In order to capitalize on short-lived bodies of water, this species has evolved one of the shortest life cycles of any dragonfly other than the Spot-winged Glider. Eggs may hatch in five days, with adults flying in as little as forty-three days later.