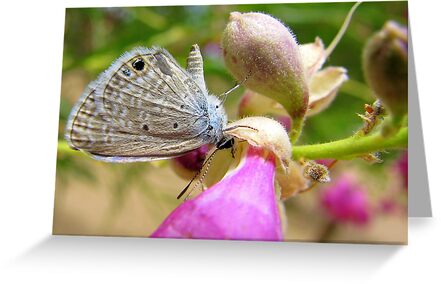 Taken in my backyard, Marana AZ using a Powershot SX10IS
When a flight of marine blues hits stride, they can be so abundant that they over-shadow other types of butterflies. Because males are mostly blue and females mostly brown, they may appear to be two different species, but their zebra-striped undersides of dark and light bluish-gray mark them both as marine blues.
They are most abundant at middle elevations below 6,000 feet. On hot days, males frequent damp spots in canyons, wet areas around swimming pools, and freshly watered gardens. Marine blues are capable of rapid flight, unlike many other blues.