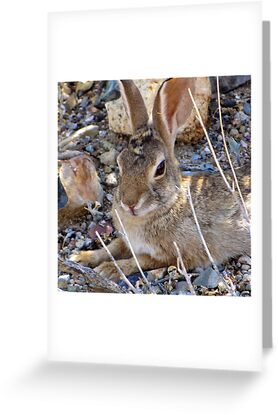 9-30-10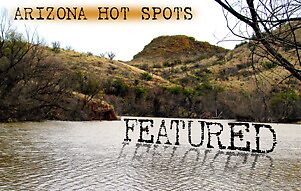 6-30-10

Taken in Tucson, AZ using a Canon Powershot SX10IS
Named for the pure white underside of their fluffy tails, which flash when fleeing, cottontails are similar across the United States. This desert species is widespread and abundant throughout lower elevations of the Southwest. Its buff gray back blends well with its arid surroundings, and its ears are relatively large.
Cottontails belong to the same taxonomic order as hares and pikas. They are NOT rodents, as once assumed. In fact, these vegetarians are probably more closely related to deer and elk.
Like other rabbits, and unlike hares, the cottontail rears its young in a carefully constructed nest. The female lines a pear-shaped burrow with grass and fur that she plucks from her own belly. Newborn rabbits are blind and hairless, comparatively helpless until they open their eyes. The mother will come to feed her young once in the dawn & dusk time of day. Shooting the milk into their bellies then quickly making her exit so not to leave her sent behind for far of predators. Many people foolishly "rescue" these babies not knowing the true nature of the beast. The best thing to do is leave it be.
Their progress is so rapid they they are able to leave the nest at about 3 weeks and begin breeding by the age of 3 months. They will have several litters of young each year.