12-08-10

6-30-10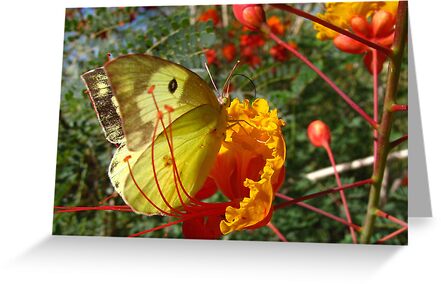 Taken in Tucson, Arizona using a Canon Powershot SX10IS
Kimberly P-Chadwick's Fan Page
No butterfly could be more aptly named. A glimpse at the poodle-head pattern on its front wing is sure to bring a chuckle to anyone. The pattern is visible only if the insect is backlit, since it virtually never perches with parted wings.
Females lack a crispness in the dogface pattern but have characteristically falsate (sickle-shaped) for wings.
Southern dogfaces are strong fliers and frequently gather with other sulfurs at puddle parties to gather with and trace minerals used in the production of pheromones. It is easy to approach adults as they are nectaring at a variety of flowers, such as rabbitbrush and salvia.
Host Plant False indigo and other legumes
Flight Mostly warm weather, but occasioally through the winter.