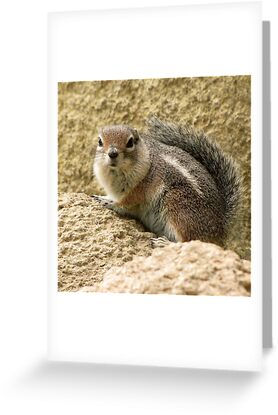 10-18-10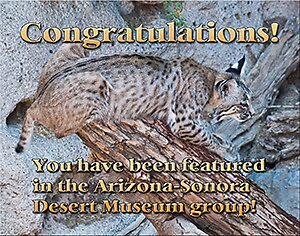 6-17-10

7-7-10

9th Place in the Hit me with your best shot Challenge!
---
Taken at Arizona-Sonoran Desert Museum
using a Canon Powershot SX10IS
To distinguish an antelope squirrel from other members of the squirrel family, look for the conspicuous white stripe that runs along each side from shoulder to flank. In addition, the antelope squirrel runs with its tail curls over its back, displaying a lighter-colored underside.
The Harris' antelope squirrel lives up to its scientific name, which means "lover of sand and seed". It climbs through cacti to dine on their fruit and seeds, sometimes staining its face and forepaws with cactus juices.
This squirrel often makes its presence known by a long, shrill that resembles a bird's in clarity. The approach of any real danger or imagined danger is greeted by violent flicks of the expressive tail and vocal expressions of disapproval.
Unlike other ground squirrels, chipmunks and prairie dogs, this diurnal animal is active most of the year. While inclement weather will send the antelope squirrel to the shelter of its burrow, it re-emerges on sunny days. During Summer and early Fall, it forages early in the morning, escaping heat and drought by retreating to its cool underground burrow for most of the day.