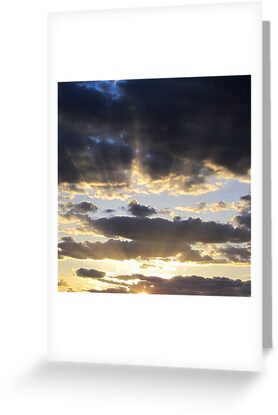 Marana, Arizona
Canon Powershot SX10IS.
Did you ever have nature "explained" to you? I mean, when you were a kid and the thunder was booming you might have been told it is the angels bowling or GOD coughing? When it rained it was the angels watering the earth or simply that a family member was crying because they were thinking happy thoughts of you?
Well when I was a child I used to tell people (of my own thinking) that when you see the rays of the sun it is God calling someone home. So every time I see the rays, I still think that. I know the "science" behind it and understand it fully. However I like my definition better.
This is the sight I get to see out my backdoor every day in this season.