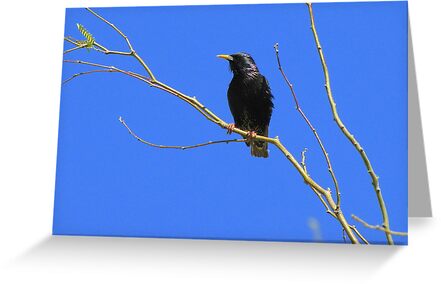 Sweetwater Wetlands,
Tucson, Arizona
Canon Powershot SX10IS 3-30-2010
Introduced to Central Park, new York City, in 1890, European Starling quickly spread to become one of the most widespread of all North American birds. It is an astonishing resourceful, omnivorous species, able to occupy just about any habitat – from urban downtown areas and landfills to open woodlands, where it displaces native species from cavities.
Large roosts and feeding flocks of starlings form in fall and winter; they often forage among blackbirds in open fields.
VOICE SONG a grating, gargling concatenation of trills, squals, whistles, and imitated sounds and songs of other species. CALL a harsh, rolling splllrrr