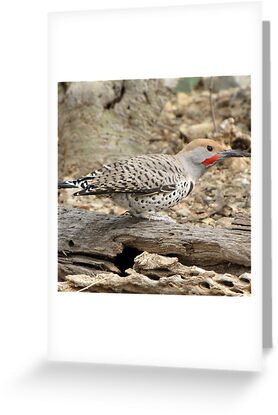 11-04-10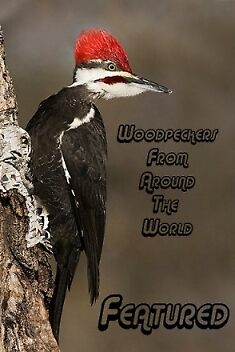 TOP TEN WINNER (7th Place) in the New Avatar For the Month of April 3-30-2010
Tucson, Arizona
Canon powershot SX10IS
Arizona-Sonoran Desert Museum
Gilded Flicker
Once considered a subspecies of Northern Flicker,the smaller Gilded Flicker is restricted to deserts of northwestern Mexico and southern Arizona, with a small, disjunt population on the California-Nevada border.
It resembles Red-shafted Flicker (the western subspecies of Northern Flicker); hybrids with Red-shafted are known but are very uncommon, probably because Red-shafts do not breed in deserts but in pine-oak woodlands.
Differs from Red-shafted Flicker in bight yellow underwings, warm cinnamon crown oblong spots on lower belly and flanks, and more black on rectrices when viewed from below.
VOICE Like Northern Flicker but higher-pitched.