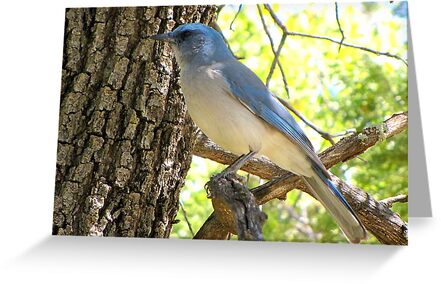 Taken in Madera Canyon, Arizona 3-13-10 with my Canon Powershot SX10IS
Also called Gray-breasted Jay is a relative of scrubjays but has more muted plumage and a shorter tail. It forms flocks that fly swiftly and garrulously through the woods, foraging in trees and on the ground; in the morning and late afternoon, it perches high to bask.
Groups of up to 25 defend a single territory in which multiple females breed; young are fed by the group.
VOICE less strident than other jays; most common call a repeated, upwardly inflected wenk?, sounding querulous or inquisitive.