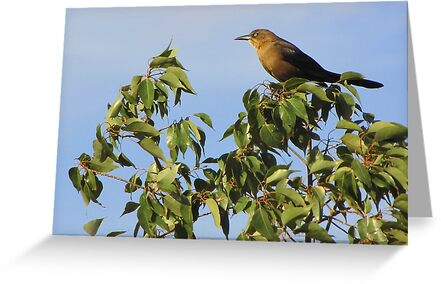 Taken in Marana,Az March 2010
Canon Powershot sx10is
A Giant among blackbirds, they are very common here in the mid west. Often found in parking lots and parks forging for what ever they can find to eat.
Great-tailed Grackle may put observers in mind of Hitchcock's film_The Birds_, as flocks forage and roost noisily in highly urbanized areas. This species has recently spread northward in the Great Plains. Both males females can have multiple partners, a reproductive strategy known as polygynandry.
VOICE. Song a loud train of unusual sounds – muffled whistles, hisses, and rattles – that recall a ham radio being tuned. CALL similar ro Boat-tailed Grackle.