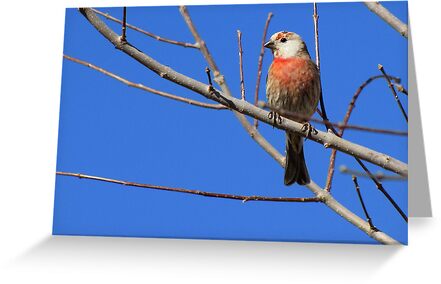 Taken in Marana, Az, Feb 2010. Canon Powershot Sx10is.
261 views as of 3-11-2011
I was thrilled to see this rare lil guy again, I was afraid that I would never see him again!
Not to be confused with the Purple finch found in coniferous and woodland areas, This common western finch of the deserts and foothills was introduced in small numbers in New York in 1940; by the end of the 20th century it had become a common breeding bird of the suburbs, cities and agricultural areas throughout most of the eastern U.S., where it may compete with Purple Finch, at least in winter. It is abundant at feeders.
VOICE Song a sweet, cheerful warble containing wiry notes (lower and less distinct in western birds). Calls a rich chewp and sweep like House Sparrow. SONGS AND CALLS