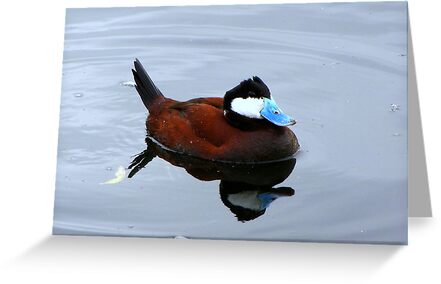 Gene C. Reid Park ~ Lake/Pond Area
Tucson, AZ 2010
Canon Powershot sx10is
Ruddy Duck
A common bird of western prairies and lpains, Ruddy Duck nests on freshwater lakes with vegetated edges, making a nest of floating vegetation.
It winters, often in large flocks, on lakes and rivers or saltwater bays. Unlike other diving ducks, Ruddies often arrive on the nesting grounds unpaired.
VOICE Male: in display a comical, mechanical-sounding series of accelerating, staccato popping noises, ending in a squirrel-like bweh. Female: a short, nasal yahhn.
Eclipsing Male~