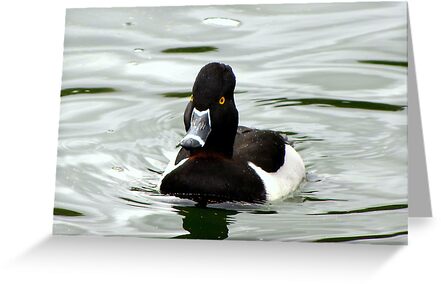 Gene C. Reid Park ~ Lake/Pond Area
Tucson, AZ 2010
Canon Powershot sx10is
Ring-necked Duck
This duck breeds mostly in the boreal forest belt, where it nests near freshwater ponds in open country and forest. It winters in diverse freshwater situations, including marshes, lakes, and borrow pits.
In flight, both sexes show a weak gray wing stripe (unlike Scaup ot Tufted Duck). The maroon around the males neck can only be seen in optimal conditions.
VOICE Male;in display a rapid series of syncopated piping, sounding like Morse code. Female' a rapid series of strident, modulated quacks.
Ring-neck Pair~