7 Greeting cards sold! Thank you for your support!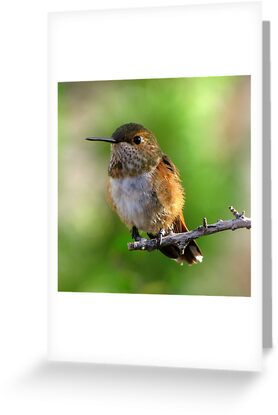 Taken at Arizona-Sonoran Desert Museum 2010
272 views as of 9-4-10

FEATURED in Hummingbirds of the World JANUARY 30, 2010
FEATURED in Point and Shooters JANUARY 31,2010
Rufous hummingbirds nests in semiopen habitats where woodlands open onto verdant, flower rich meadows. They defend their territory against other hummingbirds with inexhaustible energy, driving them out in long chase flights.
Females almost identical to Allen's; safely distinguished by measurements of outer tail feathers (broader in Rufous)