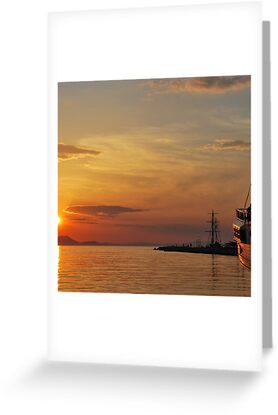 A sublime sunset in the harbour with some goodlooking 2 masters … bliss!
Taken in Siveta, Greece just over a week ago with a Nikon D60 VR 18-200 lens on f/8, 200 ISO and -0.7 exp.
Thanks so very much for looking
Cheers
maggie
:))
ps had a circular polariser on (randomly set) for daytime use … cant remember if i'd taken it off for this or not….