My Baby Boy was born 13th oct.. We're Still in the hospital tho..
My boy was born at 38 and a half weeks… weighing 6 pound 15 ounce…
He is gorgeous!
His name is Flynn Deezle Cardy
Here he is on his first and second day here..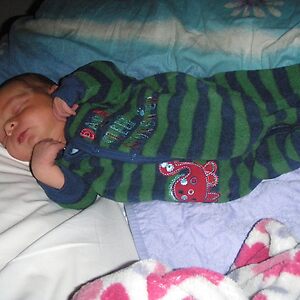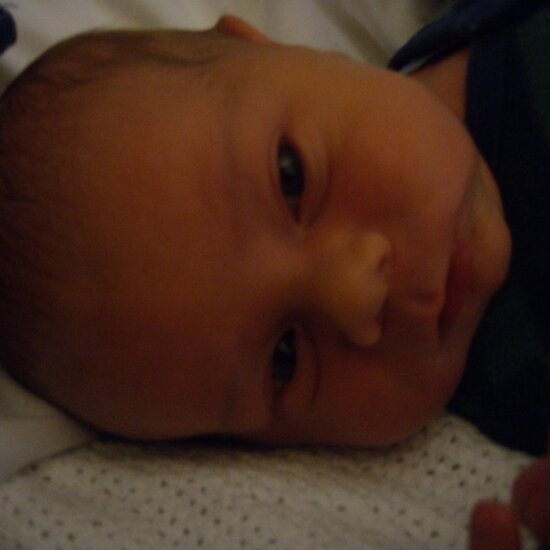 Today he is 11 days old :)
I went into labour around midnight n very early hours of tuesday morning.. Was in labour all day and it was getting steadily more painful lol, and then it got really really intense once night fell. About 4am we called the hospital to tell them my contractions were like 2 min apart so they told us to come in, and my little man was born at 10 to 7am on the wednesday morning.
On the thursday night we were transferred to my local hospital and everything was perfect :)
Unfortunately he came down with a severe case of jaundice on his third day (friday)and had to be put under the lights in the humidicrib..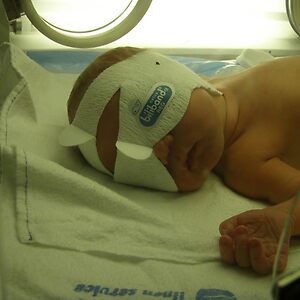 He started to improve the next day (saturday) but the following day (sunday) his billyrubin levels went higher than the original levels which were bad enough to put him under the lights in the first place..
As I mentioned, we had already been transferred to my local hospital which provides afterbirth care for low risk mums n bubs, ( but mums cannot birth there anymore due to lack of doctors and funds etc)
So sunday night My little man was ambulanced back to the main hospital's childrens ward and put under their lights which were newer and of a better quality and most importantly, where the doctors are…
This was the end of my care lol and the beginning of the bedside stay..
where i got to sit n sleep beside my boy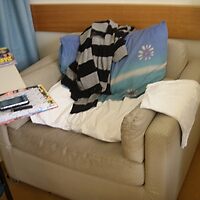 and this my view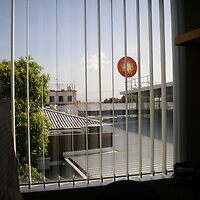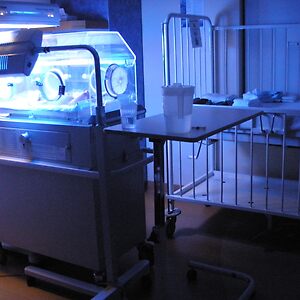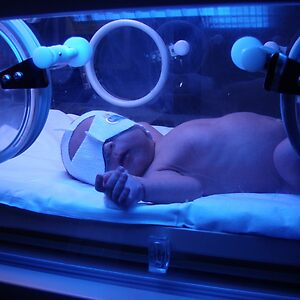 He was allowed out of the lights on the monday morning and i was told that if he continued to improve I could take him home the following day..
Tuesday morning it was all bad news tho as the severe jaundice had made him so weak he wasnt feeding properly and had lost too much of his weight.. so he had to stay longer.
Wednesday morning they put a tube in his nose to his belly to feed him as he still wasnt feeding properly on his own as the poor little guy was just too weak and had in total lost about 280grams from his birth weight…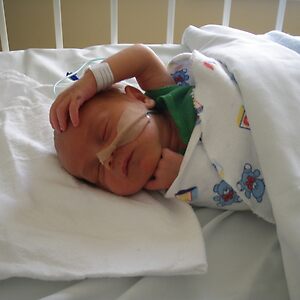 And then he started to improve, and over the days has been gaining his strength back and he is more alert and he is trying to feed well also, as before each feed we let him try to feed on his own for a while before the rest is given thru the tube.. yesterday he did really well considering everything.
So he has also been putting on the weight too, a little bit more each day than the day before, and now he is only about 70g under his birth weight, I'll find out when I get back to the hospital in a few hours if he has gained anymore weight.
Oh and they have started to try to feed him orally his whole feed now as we dont want him deppending on the tube and if he goes well, he can have that tube taken out in a day or two.. and then maybe, I can bring him home!
(me n my boy flynn)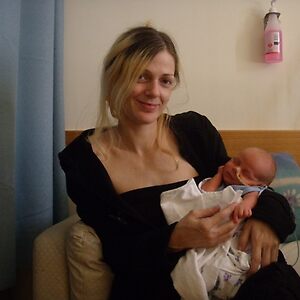 Its so hard trying to spread yourself between your children, as my 4year old daughter is here at home needing me, and my little bubba in hospital needing me.. its mental, and i'm utterly exhausted and kinda on automatic abit…
They (the nurses and doctors) actually told me to go home for the night on friday as I had been by my boys side all week… and i did need it, to come home for a night, catch up on some sleep and see my little girl, who i'd only had the chance to see for a few hours in the afternoon when her and their daddy would come to visit us in the hospital or i'd drop in home for a few hours to shower and get change of clothes etc… which didnt equal quality time with her at all..
Anyway.. I'm on my way back there soon, after their daddy gets home from work and I dont know how much longer our little boy is gonna be in the hospital but I'm hoping i can bring him home soon…
Here are my fave pics so far of my girl and her little baby brother, and their daddy too…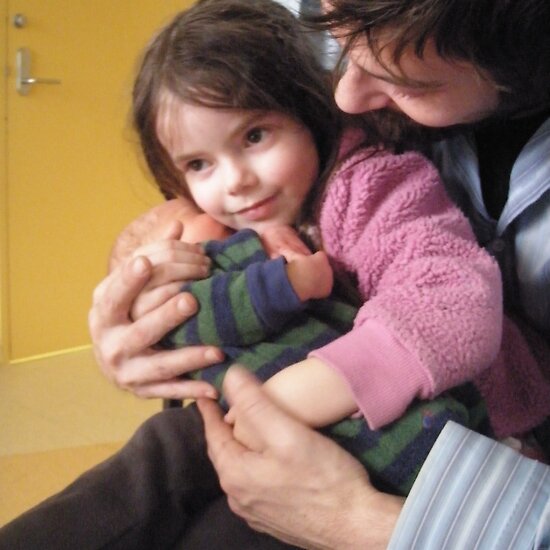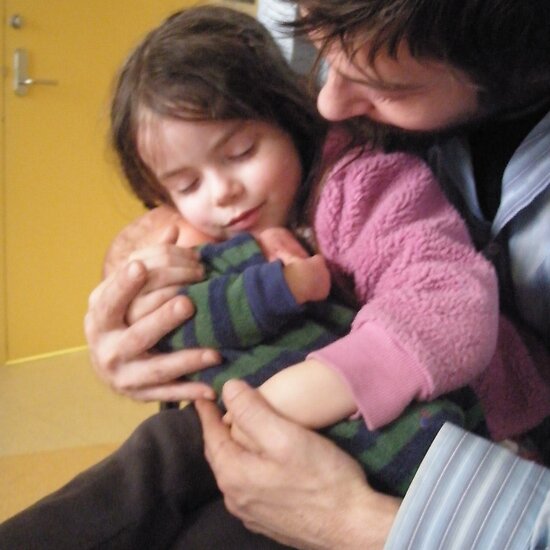 So thats why i havnt been around lately or gotten to replying to any of you, after we are settled at home, i'll catch up with you all i promise!
take care
-dee