After several momentary sightings of this groundhog, I finally had the opportunity to photograph it in its natural environment.
Although this photo was taken on a bright sunny day, it reveals its black coat/fur and "normal" brown face. I suspect too much melamine.
Photo taken in Gloucester, ON Canada in September of 2011.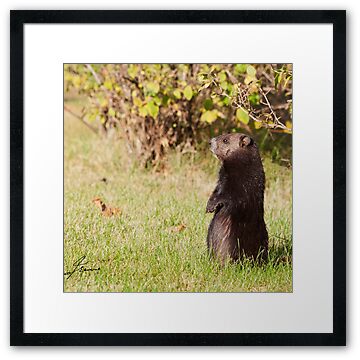 ---