I was born and raised in Ottawa and I am still a resident of our Nation's Capital. I have always enjoyed nature walks and dabbling in photography. In 2004, I took on a more active role in photography with lengthier walks and my first digital camera in hand. I have been inspired by columnist Elizabeth Le Geyt and her affiliated web site – World of Birds at the Ottawa Citizen.

On November 4, 2009, I had the great pleasure of meeting Elizabeth Le Geyt at her young age of 95, during a social function at her home where she was being honoured with an Ontario Senior Achievement award for her work in environmentalism. Photos (1 ,2 ,3 ,4 ,5 ) are courtesy of Mr. Lynn Ball.I have had much inspiration, encouragement, and guidance in bird identification from Mr. Tony Beck – Nature Photographer and Tour Guide. My rare bird finding February of 2008; the Townsend's Solitaire in Parkwood Hills, became an eye-opening experience and encouraged me to continue observing and photographing birds and wildlife in general.Further inspiration and ongoing encouragement has come from another successful Bird and Wildlife photographer; Mr. Todd Weeks . I am also very appreciative of several other local photographers who are all willing to share their experiences, views, techniques, strategies and passion along my path. For me, the Art of photography is a never ending learning process.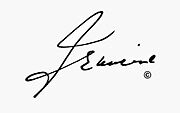 ---
Birds, Flowers, Frogs, Herons, Insects, Landscapes, Mammals, Owls, Paired up for Noah's Arc, Raptors, Special Effects, Waterfowl
---
---
I invite all my friends and visitors to browse the images of a talented photographer with whom I share my passion and my life. Just click on his avatar below.
---
All images on this site are Copyright © Francine Ouellette and may not be downloaded, used or reproduced without express written consent.