A collection of six photographs of the rocky shore line of Australia. These were originally photographed from a satellite at about 2500 ft above the waves. They were copied into my computer, sized and retouched. Some were two pictures placed together.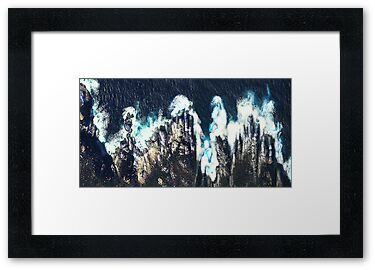 My images do not belong to the public domain. They may not be copied, downloaded, reproduced, edited, altered, shared or displayed without my written permission.
© All my work is copyrighted and remains the property of Patrice Baldwin.
Thank you for your consideration.