Visit Diego's web site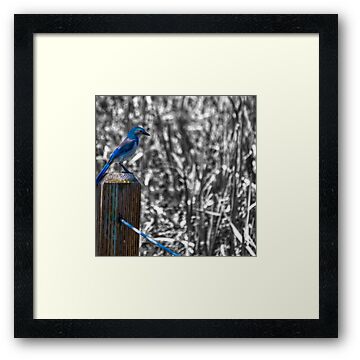 Thank you for acquiring this image, if you want to contact me click here.
Scrub Jays a pretty interesting birds to photograph. Although they are curious birds and may come very close to you, they do move quickly from branch to branch to only stay still for a few seconds.
Acknowledgment:
Featured in The Challenge Corner Group
Camera Info:
Nikon D60
Lens: Nikkor 55 mm -200 mm f/3.5-5.6
Focal Length: 200 mm
F-stop: 5.6
Shutter Speed: 1/500 sec.
ISO: 280
Get your US stamps today!