I have been reminded today that our God works in profound ways, He is so full of amazing surprises. As the Creator of the universe absolutely NOTHING is impossible for Him.. I pray God will surprise you and remind you of His faithfulness today.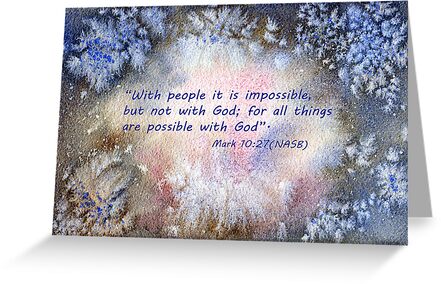 NOTE: You may select cards or prints iin the light gray menu above.
Additional illustrated Bible Verses can be found in my BubbleSite Gallery titled The Picture of Scripture. Please click HERE to return to my Gallery.
Watercolor 9×6, Arches140#CP, WinsorNewton/DanielSmith watercolors.