I can't hear this verse without thinking of my wonderful mother. This verse was on the wall in our kitchen as I was growing up. What a great way to start each day!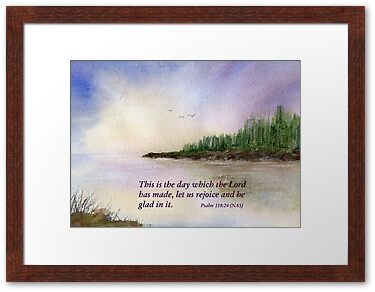 Additional illlustrated Bible Verses and additional Calendars can be found in my BubbleSite Gallery. Please click HERE to return to my Gallery.
Watercolor 11×14, 140 # Arches CP. Paints: Daniel Smith, Winsor & Newton.