It seems like it is always nice to paint some flowers when we are deep into Winter. Somehow it helps remind me of the hope of the Spring to come.
NOTE: You may select cards, prints or posters in the light gray menu above.
Additional Florals can be found in my BubbleSite Gallery under the category Flowers and Fruit. Please click HERE to return to my Gallery.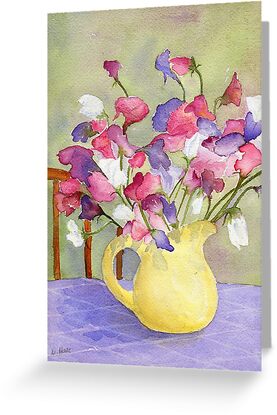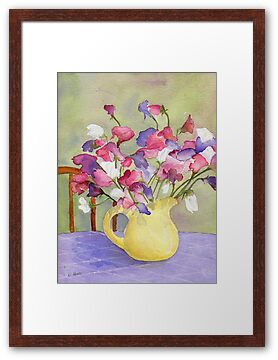 Watercolor 9×12, Arches140# CP, WinsorNewton/ DanielSmith Watercolors.