Wonderful memories from our hiking trip to this wonderful National Park. I can't wait to go back and explore more of the wonders God has created in our amazing world.
NOTE: You may select cards, prints or posters in the light gray menu above.
Additional Landscapes can be found in my BubbleSite Gallery. Please click HERE to return to my Gallery.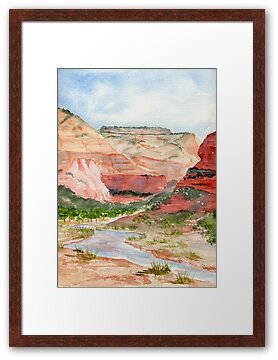 Original watercolor 8.5″×11″, Arches 140# CP, Winsor Newton/Daniel Smith watercolors.