The gold of a Rudbeckia provides such a bright spot in a Summers garden in Washington.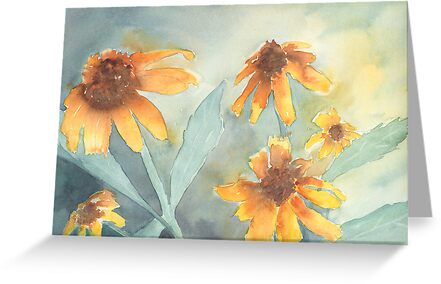 NOTE: You may select cards, prints or posters in the light gray menu above.
Additional Florals & Fruit can be found in my BubbleSite Gallery under the category Flowers and Fruit. Please click HERE to return to my Gallery.
Watercolor 15X11, Arches 140#HP, DanielSmith/WinsorNewton watercolors.