The beauty in the Grand Canyon is so incredible, and for me it is a time to reflect on our awesome Creator and His amazing love for us. It is so wonderful that our God, the creator of the universe, desires a personal relationship with each one of His creations!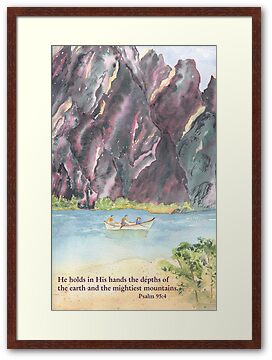 NOTE: You may select cards or prints iin the light gray menu above.
Additional illustrated Bible Verses can be found in my BubbleSite Gallery titled The Picture of Scripture. Please click HERE to return to my Gallery.
Watercolor 11×14, Arches 140#CP, WinsorNewton/DanielSmith watercolors.