CHALLENGE WINNER IN BACKYARD ART & PHOTOGRAPHY
FEATURED IN:
BACKYARD ART
ENHANCED PHOTOS
QUALITY LAYERED WORK + HDR GROUP
COTTAGE STYLE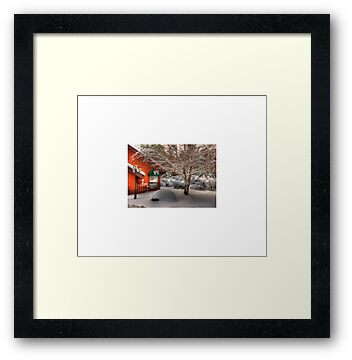 This was taken after one of our biggest snow storms in Northern Arizona. I ventured out to get some photos, and came across this house with the most amazing tree and cute little lamp post. The tree was iced with snow causing it to have a lacy effect. I will never forget how beautiful it was. This was taken in the town of Prescott, Arizona.
Nikon D-90
Nikkor 18-105mm vr lens
HDR image
Created 3 images made from one image in camera raw . Processed in Photomatix and edited there among other programs.