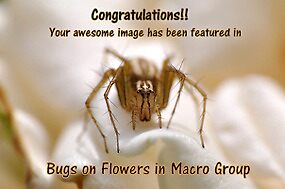 This is a Two-tailed swallowtail butterfly taken at Dead Horse Ranch State Park in Cottonwood, Arizona.
The Two-tailed butterfly is the largest of all Western United States Butterflies. It is very simular looking to the Western Tiger Swallowtail. Male and female Two-tailed Swallowtails are very simular looking. Thes males have more blue and orange on the hindwing. The Two-tailed has narrower black stripes than the Western Tiger Swallowtail and, except in the hot southwest, they usually has a more restricted habitat, being found mainly in mountain streamside areas.
Butterflies of North America by Jim P. Brock & Kenn Kaufman.
Nikon- D-90
18-105mm lense at 105mm
F/5.6
IS0 100