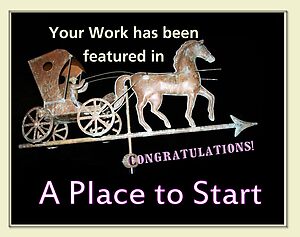 December 12, 2011

December 11, 2011

September 21, 2011

Featured in Bubbling Bubblers – May 24, 2011

Top 3 in a challenge in Squirrels and Chipmunks – February 1, 2011
Top 10 in a Challenge in BUBBLING BUBBLERS – January 20, 2011

Featured in Featured Photographers – October 30, 2010

Featured in Squirrels & Chipmunks – October 27, 2010

Featured in AMAZING CHALLENGE ENTERTAINMENT – October 22, 2010
Photographed by my husband high up top of a mountain as he took a hiking trail called Wilcox Pass Hiking Trail in Jasper, Alberta this summer. The red under his body is lichen on the rocks, looks like blood, but it isn't!
Marmots
The marmot is a large, diurnal, burrowing RODENT of the SQUIRREL family, native to Eurasia and North America. Marmots are rotund and stocky, weigh 2-9 kg, and have thick fur, short bushy tails and small ears.
Of 13 species, 4 occur in Canada, inhabiting grassy areas and rocky slopes of mountains and lowlands. Yellow-bellied, hoary and Vancouver Island marmots (Marmota flaviventris, M. caligata and M. vancouverensis , respectively) are found only in the Western provinces; the woodchuck (possible corruption of the Cree word wuchak) or groundhog (M. monax), in patchy distribution throughout Canada, excluding Nunavut and Newfoundland. The Vancouver Island marmot, found only in Canada, inhabits a few subalpine sites on Vancouver Island.
Marmots eat green PLANTS and can become pests in vegetable gardens. They signal danger by shrill calls. Marmots hibernate in burrows for 4-9 months; on awakening they may be almost half their autumn weight. The whimsical observance of Groundhog Day (February 2) recognizes the marmot's impending emergence from a long winter's rest (much later in colder climates).
Females mate after spring emergence and after a short gestation bear 2-9 young.
Canon EOS Rebel XT; Canon 300mm lens
Wilcox Pass Hiking Trail, Jasper, Alberta, Canada