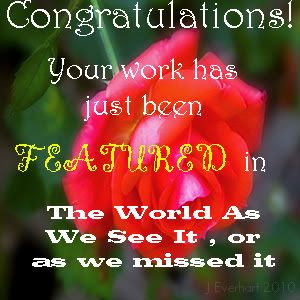 Featured in The World As We See It…or as we missed it – August 29, 2010
These beautiful Poppies were not able to stand straight up in the tremendous wind. Photo taken in Bellevue, Alberta, Canada.
Canon EOS 50D; Canon 17-85mm lens
Fractalius filter by Redfield applied to this image.