March 29, 2012

Top 7 in a challenge in JPG-Cast Offs – March 30, 2011

Featured in Songbirds of North America – October 1, 2010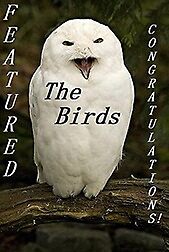 Featured in The Birds – August 21, 2010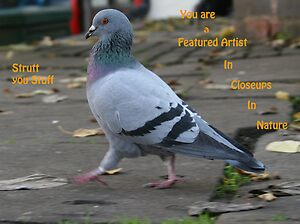 Featured in CLose-ups In Nature – August 16, 2010

Featured in JPG Cast-offs – August 15, 2010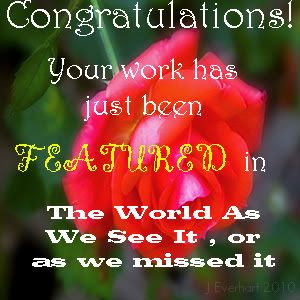 Featured in The World As We See It…or as we missed it – August 15, 2010
My wish was to be able to see this beautiful bird when I went out west this summer. My wish came true. Seeing this gorgeous flash of blue fly in the sky was a sight to behold. In Waterton National Park, there is a series of Bluebird houses along the road to the Bison paddock and as luck would have it, this male was feeding his young, over and over again at one of the houses. It was a very active sight to see, since many of the houses were occupied. This shot is untouched for color right out of my folder. I did crop a little for a closer view.
Male Mountain Bluebird
travels in flocks during winter, often with Western Bluebirds and Sparrows
is a highly aggressive bird
will sometimes obtain its food by hovering in the air a metre or more above the ground in a hawk-like manner
population was in decline and perhaps doomed to extinction before bird lovers across North America began in the 1920s to build nest boxes
Three species of bluebird are found in North America: the Mountain Bluebird Sialia currucoides, the Eastern Bluebird Sialia sialis, and the Western Bluebird Sialia mexicana.
Bluebirds belong to the thrush family, whose members are found throughout much of the world. Another of North America's well-loved birds, the American Robin, is also a thrush.
The Mountain Bluebird is a little larger than a House Sparrow but smaller than an American Robin. The back, wings, and tail of the male are a bright azure-blue, and the throat and breast are a lighter blue, which fades to white on the abdomen.
On the female, the flight feathers and tail are pale blue and the head and back are a mixed wash of blue and grey. The throat is brownish-ash, blending to white on the lower breast. Immature birds resemble females, except for the mottled breast characteristic of all juvenile members of the thrush family.
For an excellent read on this lovely bird, please visit this site
Photographed in Waterton National Park, Alberta, Canada
Canon EOS Rebel XTi: Sigma 150-500mm lens @500mm