SOLD Greeting Card to unknown buyer – January 14, 2012 – thank you!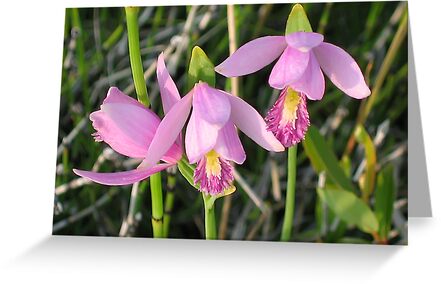 August 5, 2011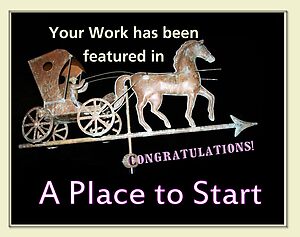 Featured in A Place to Start – July 31, 2011
Featured in Wildflowers of North America -February 23, 2009
Featured in Endangered Plants – January 17, 2009
The Rose Pogonia Orchid, aka Snakemouth Orchid grows in bogs and fens.
The solitary flower blooms at the top of a short stem. These plants are no more than about 6-8" tall. There is a single leaf near the base of the stem.
Loss of native orchid species and their habitat is a significant environmental problem in Manitoba, Canada as it is all over the world. Habitat loss is the primary threat to native orchid species. Most of our orchid species grow in or adjacent to wetlands and Manitoba has lost 70% of its wetlands since 1900. Another critical orchid habitat, for our three endangered species, is the Tall Grass Prairie. We have less than 1% of our Tall Grass Prairie remaining. Agriculture and housing development, resource extraction such as logging and mining, and wetland drainage are all major causes of habitat loss. Failure to thrive, including an inability to reproduce sexually due to pollinator loss, disease and environmental stress, are all related to habitat loss and/or modification
They are rare due to forestry cutting, destruction of their habitat and loss of wetlands. They are very particular to the areas they can survive.
Photographed in south-eastern Manitoba where I live.
Taken from my calendar Manitoba Roadside Wildflowers