Photography is my big passion, it is a way to let my "creative side" coming out and create images I perceive as being beautiful.
I love dreamy and soft tones. Flowers are my favourite subjects but I try to shoot at different subjects too, in order to improve my skills.
Thanks a lot for visiting my gallery, hope you will enjoy my works :-)
One of my works has been featured on the RedBubble homepage, 8 April 2011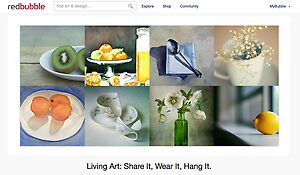 You can find me on Flickr too
If you see into Flickr something that would like to buy and it is not here, please send me a note through Bubblemail, and I'll upload it here.