The following keywords apply to this work;
3D, angels, art, blessing, blue, buddha, calming, contemplation, concentration, contemporary, digital, desiree glanville, devinedaydreams, energy, feng shui, healing, landscape, mantra, meditation, modern, new age, peace, power, prayer, purple, rays, serene, soft, space, spirituality, stars, statue, sutra, tranquil,
featured in
In the Beginning
Between Violet & Crimson
Spirit&Psychic Peace Group
Parallel Dimensions
Inspired Art
A Fractal Energy Passion
The World as We See it
Julie requested me to design a banner for The Healing Journey
This is my proposal, the video is one of my all time favorites, a reminder that LOVE and COMPASSIOn can help us overcome all kinds of challenges and difficulties!
Never give up HOPE………LOVE ALWAYS!!!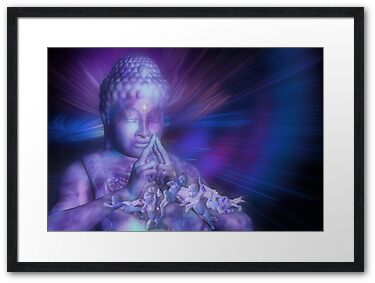 Created with Bryce/DAZ, Apophysis and PSP